According to others, it's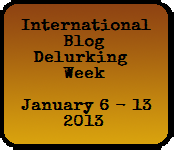 So leave me a comment and tell me something about yourself! Are you an SMC (currently or in the making)? Where do you live? (City and state). What brings you to my blog?
I'd love to have a proverbial peek at you! And thanks for reading in the first place.
And to those who already comment... I love you guys!